All Of Canada Thanks You. As Do We.
To all of you who are always on the scene first and to the men and women of the Canadian Military - we're proud to show you our gratitude by offering our Canadian Heroes up to a $1,000 bonus towards a purchase or lease of a new 2023 Cadillac. Canadian Forces personnel, First Responders and Professional Healthcare Workers are eligible. Plus, this great new offers can be combined with other retail offers and partner programs!
Program Details.
To participate, simply bring proof of eligibility to a local Chevrolet, Buick, GMC or Cadillac dealerships. They'll be able to answer any and all questions regarding eligible vehicles, down payment, trade-ins combining offers and more.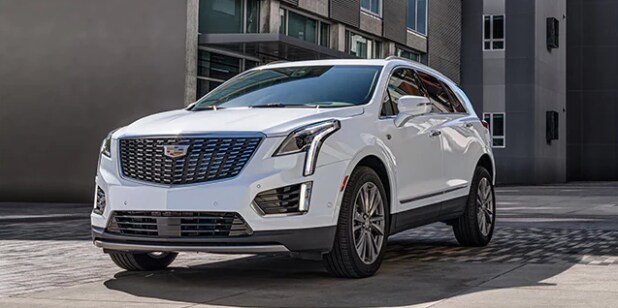 Frequent Asked Questions
Who is eligible for Heroes Bonus?
Canadian Forces personnel who quality for this program include:
Active members
Reserves
Veterans
Spouses* of any of the above including surviving spouses
First Responders personnel who quality for this program include active:
Firefighters
Police
EMT/paramedics
911 dispatchers
Spouses* of any of these above
Professional Healthcare Workers practicing at a Canadian hospital, clinic or nursing/retirement home, including:
Nurses
Doctors
Professional Healthcare Workers
Which vehicles are eligible?
See Dueck Sales and Leasing Consultant for details on vehicle eligibility on new 2021 or 2022 Cadillac.
How do I participate in the Heroes Bonus?
There is no restrictions on the number of vehicles an eligible individual can purchase / lease through the Heroes Bonus.
Can I share my Heroes Bonus with current retail incentives and other offers?
Yes, in most cases. Asked our Dueck Sales and Leasing Consultant are able to provide more information on trade-ins.