Cadillac CT6 Named Best Upper Midsize Premium Car In 2020 J.D. Power APEAL Study
J.D Power published the results from its 2020 Automatic Performance, Execution and Layout Study this week, with the Cadillac CT6 topping the upper mid-size premium car segment in the survey. 
The J.D. Power APEAL Study attempts to gauge how much excitement and emotional attachment a brand or vehicle is able to generate in customers. Intended to serve as a complement to the J.D. Power Initial Quality Study, the APEAL study helps identify companies and models "that create joy for their owners," that helps overcome "any negatives," owners experience related to quality and overall reliability. For example, a sports car that drives great but perhaps has quality issues may do well in the APEAL study. Brands and vehicles are measured on a 1,000 - point scale when tabulating the results.
The Cadillac CT6 finished atop the upper mid-size premium car segment, beating our the BMW 5 Series. The CT6 was also the only upper mid-size premium car to finish above the segment average with regards to APEAL score. The upper mid-sized segment is for larger luxury sedans, with J.D. Power referring to the Cadillac CT5 and vehicles in its segment as "mid-size" and to vehicles like the Audi A3 as "small." The CT6 was also one of the only eight vehicles on sale to top its segment in both the Initial Quality study and the APEAL study. This is a sign the sedan is performing well both with regard to build quality and inciting positive emotions in its owners when they are behind the wheel.
By: Sam Mceachern 
- July 26, 2020
Dueck's Response To COVID-19
WorkSafe BC COVID-19 Safety Plan - Return To Work
The Dueck Auto Group is working closely with WorkSafe BC, Public Health, the Vehicle Sales Authority and the New Car Dealers Association of BC to ensure our operations remain healthy and safe during the COVID-19 outbreak. We are taking all necessary precautions to minimize the risk of COVID-19 transmission.
In order to reduce the possible risks to our employees and customers we have implemented a number of internal protocols, including work-from-home arrangements, virtual meetings, rescheduling work of tasks, reorganizing employee work spaces and schedules, and limiting the number of employees and visitors in the workplace. We are encouraging our customers to primarily schedule by-appointment meetings and vehicle service times wherever possible. We have installed physical distance signage and physical barriers to ensure social distancing between customers and workers.
Occupancy Requirements: WorkSafe BC states that based on the size and layout of our facility, our legal maximum occupancy rates are as follows:
The recommended maximum occupancy for our Dueck on Marine Showroom is 200 people.
The recommended maximum occupancy for our Dueck on Marine Service is 200 people.
The recommended maximum occupancy for our Dueck Richmond facility is 300 people.
The recommended maximum occupancy for our Dueck Downtown facility is 375 people.
However, please note that we are taking even further actions to ensure customer safety by not allowing more than 50 people on the showroom floor, and no more than 20 people in our customer waiting areas at any given time.
Dueck has implemented extensive cleaning protocols at all our facilities, and are working closely with out operational partners to ensure all products used are Health Canada approved, heavy duty antibacterials. We are a Proud and Certified Participant in the National General Motors Clean Dealership Program. There are numerous hand sanitizing and disinfectant wipes stations located throughout the facility. 
In our Service Department, we have implemented additional procedures to ensure both our employees and our customers are protected. It is our policy to sanitize vehicle touch points and use steering wheel and seat covers upon entry to our service department, key sanitation, and a repeat of these procedures when returning the vehicle to our customer.
As always, we encourage everyone to follow the recommended behaviours from the BC Health and Authority at all times:
Wash your hands often using soap and warm water, or an alcohol-based hand sanitizer, for at least 20 seconds.
Avoid touching your face, eyes, nose and mouth.
Cover your mouth and nose when coughing or sneezing.
Be alert for respiratory systems - if you feel sick, please contact your physician.
To ensure that we keep all our customers and employees safe and healthy we must refuse entry to:
Anyone who has had symptoms of COVID-19 in the last 10 days. Symptoms include fever, chills, new or worsening cough, shortness of breath, sore throat, and new muscle aches or headaches.
Anyone directed by Public Health to self-isolate.
Anyone who has arrived from outside of Canada or who has had contact with a confirmed COVID-19 case must self-isolate for 14 days and monitor for symptoms.
All the Staff and Management of Dueck Auto Group appreciate your patronage during this unprecedented time. We want to thank you for your business and would be pleased to answer any further questions you have about our COVID-19 Response Plan. 
-Dueck Auto Group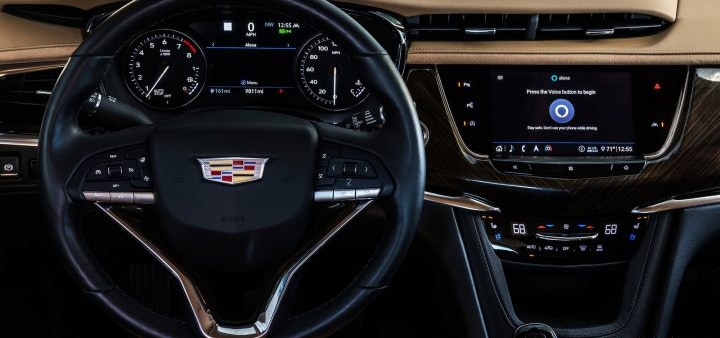 Amazon Alexa Now Arriving On New GM Vehicles
The Amazon Alexa digital assistant technology is now arriving on new GM vehicles, offering up a host of convenient voice recognition commands for new vehicle owners. GM vehicle brands offering the feature include Buick, Chevrolet, GMC and Cadillac. The feature is built-in for many new GM vehicles, and requires the respective on-board internet connection package. The in-vehicle apps capability must be included as well. 
Amazon Alexa offers voice recognition for numerous infotainment capabilities. These include voice commands for audio streaming services, such as SiriusXM, Spotify, Pandora, and Amazon Music. What's more, owners can use Amazon Alexa to place an online order, or track an existing order, as well as add something to a shopping list without taking their eyes off the road. Furthering functions include placing phone calls, checking the weather, and finding nearby gas stations. 
For those with the right set up at home, Amazon Alexa will also allow users to issue a variety of smart home commands, such as opening the garage door, turning on the lights, or adjusting the thermostat. 
General Motors recently published a video documenting Amazon Alexa capabilities as equipped on the new Chevrolet Blazer. Stay tuned for that post soon. 
By: Jonathan Lopez
-June 18, 2020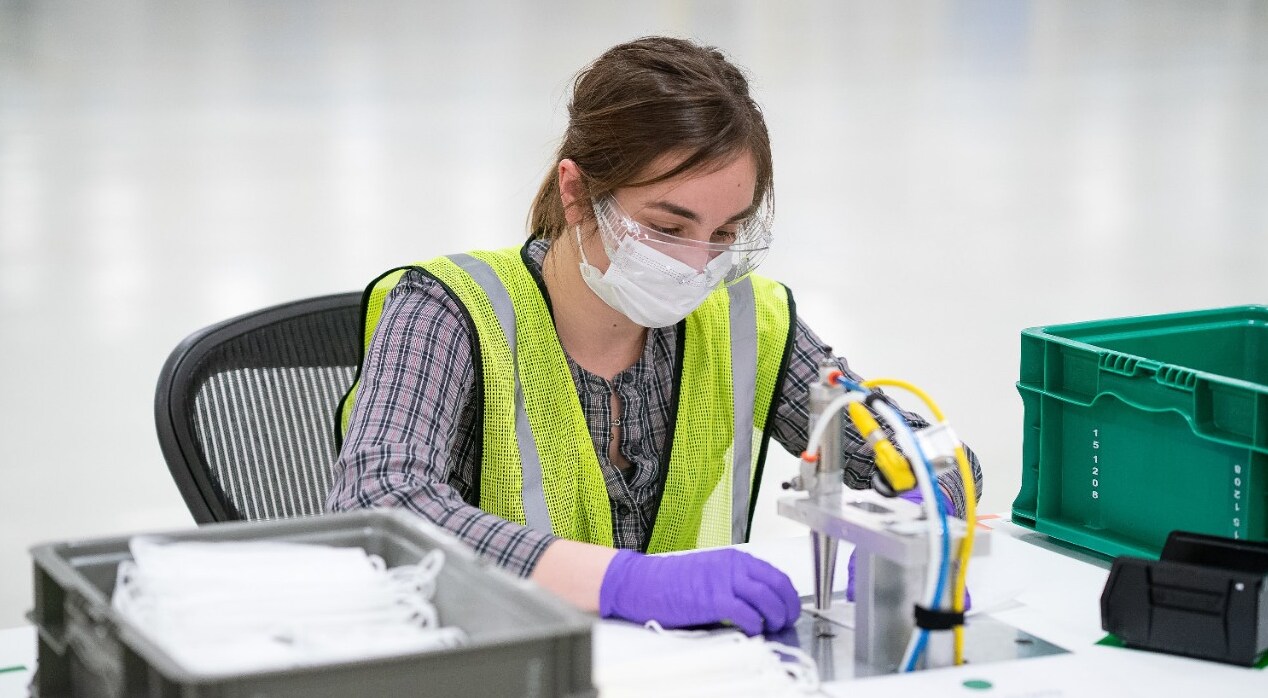 Oshawa GM Plant Begins Production of 10 Million Face Mask
Workers at Oshawa's GM plant have begun work on producing 10 million face masks over the next year, Prime Minister Justin Trudeau announced on Tuesday.
"As we speak GM employees are making these masks, they will keep people safe and help slow the spread of COVID-19," said Trudeau in his public remarks on May 26. "For the autoworkers in Oshawa, this contract will support good, well paying jobs in a industry that's faced tough times."
The formal announcement from Trudeau comes after GM stated in April that a portion of its sprawling Oshawa plant would be converted to face mask production. At the time, GM officials said the company would produce a million masks per months for the Public Heath Agency of Canada at cost.
In a statement on Tuesday, GM officials said the company received its medical device license to produce the mask on April 22 and the machinery has been installed, materials had been sourced and workers have been trained over the past month.
"This is one of the proudest moments in our history to be able to step-up and support all Canadians during this challenging time," said GM Canada president and managing director Scott Bell in a statement. "With the support and collaboration of the Government of Canada, we will start production in Oshawa today and deliver 10 million face masks to the Public Health Agency and Canada over the next year."
Bell recently detailed safety steps at GM plant including screening, cleaning and sanitizing, wearing protective equipment and social distancing. 
In April, GM Canada Vice-president of corporate affairs David Paterson said the Oshawa site was selected not only because of its capacity but because it had clean room facilities. That allow GM to source materials and build a Canadian mask-making clean room with enhanced safety protocols.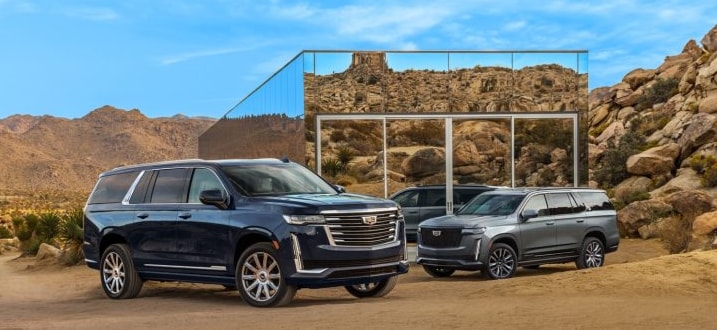 Here Are The 2021 Cadillac Escalade Tow Ratings
Now, we're back to tell you about the 2021 Cadillac Escalade tow ratings. In short, the new Escalade's trailering capabilities with the standard, naturally-aspirated 6.2L V8 L87 gasoline engine are as follows: 
The regular-length 2021 Escalade can tow a maximum of 8,200 pounds for 2WD models or 8,000 pounds for 4WD models
The extended-length 2021 Escalade ESV can tow a maximum of 8,100 pounds 2WD models or 7,900 pounds for 4WD models
Meanwhile, models equipped with the optional (but free-of-charge) 3.0L I-6 LM2 turbo-diesel Duramax engine have a maximum trailering capacity that's 200 pounds lower than that of the gas engine. To wit: 
The regular-length 2021 Escalade Diesel can tow a maximum of 8,000 pounds for 2WD models or 7,800 pounds for 4WD models
The extended-length 2021 Escalade ESV Diesel can tow a maximum of 7,900 pounds for 2WD models or 7,700 pounds for 4WD models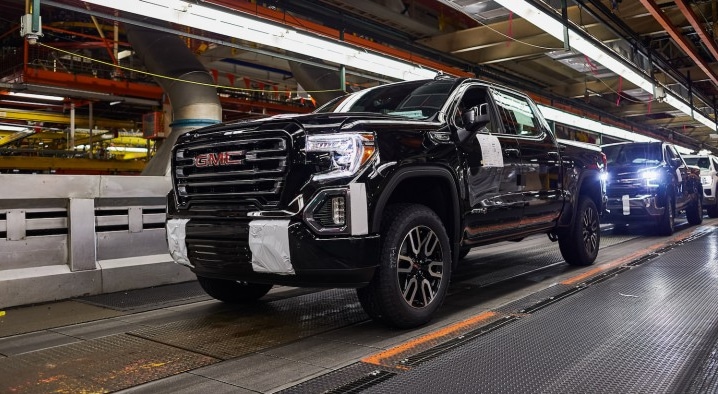 GM Targets May 18th For Reopening Plants In U.S. and Canada After COVID-19 Shutdown
General Motors is targeting May 18th for reopening its U.S. and Canadian vehicle assembly plants, the automaker said in a memo sent to UAW members on Tuesday. 
"GM plans to begin a limited, cadenced, and site-specific approach for a return to the workplace in many of our North American manufacturing facilities," the memo said. "We are targeting Monday, May 18, and we are collaborating with state governments and union partners. We are confident that we have an approach that allows us to move into this next phase with safety as our guide."
Crucially, GM has agreed to pay workers who are forced to quarantine for up to 14 days. The UAW has said the Big Three must agree to pay workers who are self quarantining after contracting COVID-19 or coming into contact with someone who had the virus, as employees may be apprehensive to report symptoms if they believed they would lose pay over it. 
GM outlined the safety measures it will take to curb the spread of COVID-19 at its production plants once they come back online. These protocols will include taking employees' temperatures when they arrive at work, setting up hand sanitizing stations and staggering work shifts to reduce the number of employees that are concentrated in one area. The automaker developed the handbook using lessons learned at some of its plants in China and Korea, along with its ventilator production facility in Kokomo, Indiana.
GM is expected to make an official announcement with regard to the May 18th restart date sometime on Wednesday. 
-May 6, 2020.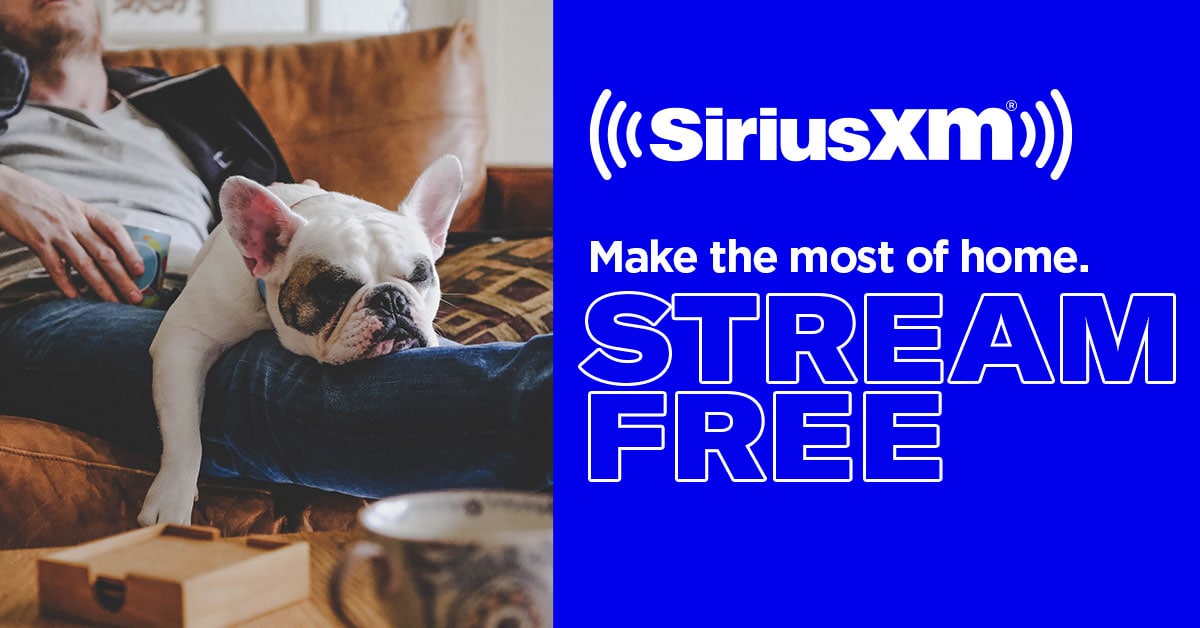 Here is some cheerful news from our partners at @SiriusXMCanada
Now until May 31st, everyone can listen for FREE!
SiriusXM wants to help make staying at home sound a little bit better, so they've opened up their online streaming service. 
Happy Listening!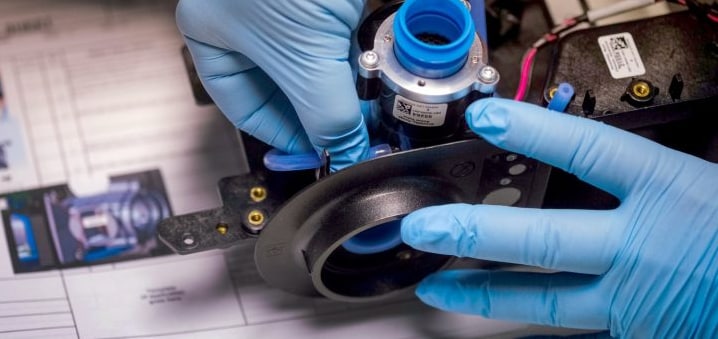 General Motors Will Begin Making COVID-19 Ventilators This Week
General Motors will officially begin making ventilators at its components plant in Kokomo, Indiana this week and will ship the first 6,000 units to hospitals before June 1st.
GM is making Ventec Life Systems brand ventilators under a government contract that will see it deliver a total of 30,000 of the life-saving devices before the end of August. GM workers were already present at the Kokomo components plant last week preparing the site to produce the ventilators. Ventec has had to retain GM workers on how to make ventilators, while the automaker has also begun producing the necessary components necessary to put them together. In a statement, GM spokes person Dan Flores told Automotive News the company is not making the ventilators at a profit. 
In addition to the ventilators, GM is also making face masks at its Warren Transmission plant in Michigan to help address the PPE supply shortage at many U.S. hospitals. It began shipping the face masks out last week and has since doubled the production output on the masks. 
GM has implemented strict safety measures at the Kokomo and Warren facilities to protect employees working there. Employees have their temperatures taken with a contactless thermometer upon arriving at the plant and work at spaced out work stations. The work stations and common area are also sanitized and are wiped down every few hours.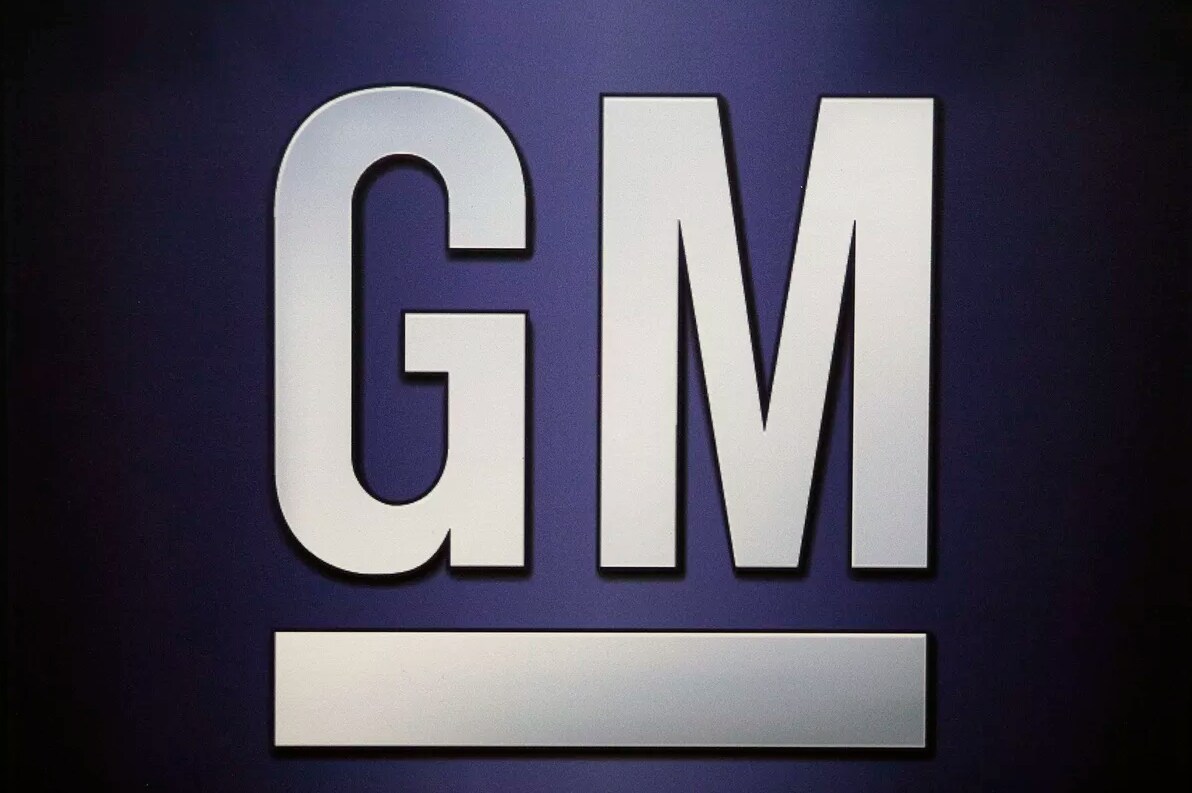 GM is partnering with Ventec Life Systems to help increase production of ventilators
General Motors is partnering with Ventec Life Systems to help increase production of ventilators that are needed in hospitals dealing with patients who have the novel coronavirus, the companies announced Friday. In the most severe cases of COVID-19 infection, patients need the assistance of ventilators to breathe, and there are widespread concerns that the US does not have enough ventilators to meet the coming demand. 
Seattle-based Ventec is one of a handful of ventilator manufacturers in the US, according to NBC News, and already has ramped up its production. Ventec CEO Chris Kiple says the company is aiming to produce 1,000 machines per month (up from its usual 150 per month), in the next 90 days, and eventually, to produce 2,000 ventilators per month.
Ventec will rely on GM's manufacturing, logistics, and purchasing to help build more ventilators more quickly. GM Chairman and CEO Mary Barra said in a statement that GM would "continue to explore ways to help in this time of crisis."

To Our Customers,
Over the past few weeks, it's become clear that the world is facing an unprecedented challenge. Like you, we are deeply concerned and want to do what we can to help keep our communities and our families safe and healthy.
We are committed to caring for the health and well-being of our employees and customers and are taking necessary actions & precautions, in preparations for CORVID-19.
What We're Doing:
We are introducing rigorous additional cleaning procedure, and are increasing the number of wipes, hand sanitizers, and other cleaning material available throughout the dealerships
We're taking sensible steps to help protect our team of associates. This means fewer meetings, limiting travel, and making it easier for our people to take the time they need to care for themselves or their families in the event they are directly affected by COVID-19
We are monitoring new developments so that we can quickly adapt
Asking staff who show any signs of illness or feel unwell to stay home
Eliminating all physical contact including hand shaking
Disinfecting high-touch areas throughout the day, before and after every guest and staff interaction
Mandating staff regularly wash hands and disinfect work areas even if guest and staff interaction didn't occur
We recognize this is a challenging time for all, and we will remain deeply committed to the safety of our customers and community.
Our customers are the heart of our company and we look forward to welcoming and serving you.
Please take care of yourselves and each other, 
-Dueck Auto Group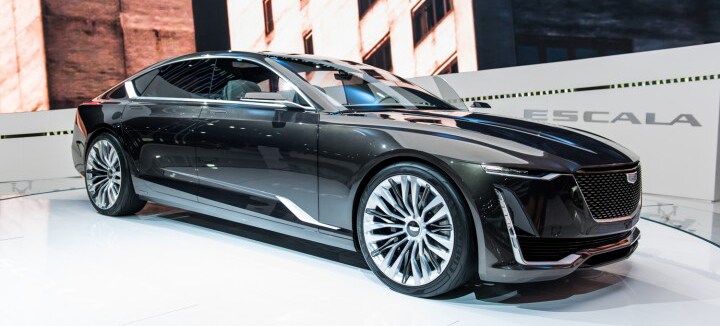 Cadillac Introduces New Celestiq Electric Sedan!
The Cadillac Celestiq will represent the ultimate expression of Cadillac design and technology, with a bold, dramatic presence, and unparalleled refinement and innovation. A concept version of the Cadillac Celestiq is expected to be shown later today during the EV Day event. We've heard the Cadillac Celestiq will have a design that closely resembles that of the Cadillac Escala concept. While the Escala also influenced the Cadillac CT5, there's still plenty of inspiration for Cadillac designers to pull from the well-received the designed study. The Celestiq will likely arrive sometime in 2023 or 2024.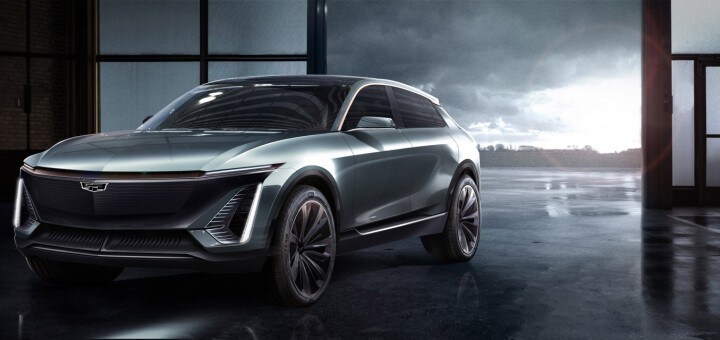 Upcoming New Electric Cadillac Crossover!
The new Cadillac electric crossover will feature the brand's next-generation design language. We also hear it will feature"inspiring" driving dynamics, so we wouldn't be surprised if it's available with a powerful electric drivetrain and features sporty handling characteristics. The Cadillac Lyriq will be based on GM's new BEV3 modular electric platform and will be available in two-wheel-drive or all-wheel-drive variants. The two-wheel-drive version of the crossover will likely be rear-wheel-drive, just like other electric luxury crossovers. The Lyriq will also be about the size of the Cadillac XT5 crossover, which is 189.6 inches long, 74.9 inches wide, 66.1 inches tall and has a wheelbase of 112.5 inches. The vehicle will be called the Cadillac Lyriq and will go into production in 2022 as a 2023 model year vehicle. 
Hours
Monday

9:00AM - 8:00PM

Tuesday

9:00AM - 8:00PM

Wednesday

9:00AM - 8:00PM

Thursday

9:00AM - 8:00PM

Friday

9:00AM - 6:00PM

Saturday

9:00AM - 6:00PM

Sunday

10:00AM - 5:00PM