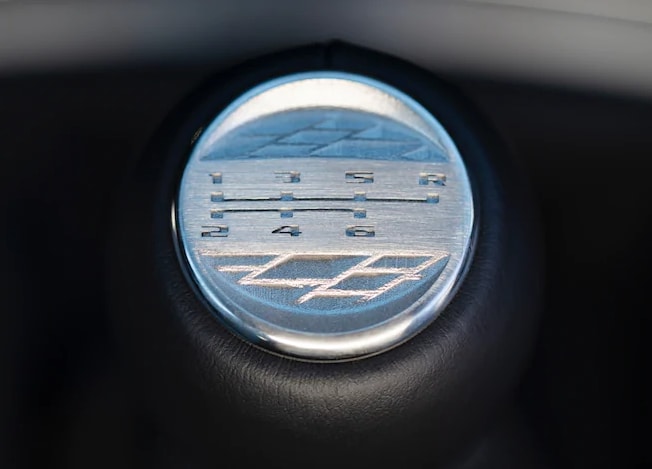 Geared Towards The Truly Driven
For those who long to grasp the shifter and work the clutch, we have exciting news - V-Series Blackwing vehicles will come with a standard 6-speed manual transmission. Cadillac revived this revered driver-centric feature incorporating its first-ever 3D-printed vehicle parts, including a uniquely crafted 3D emblem atop the shifter. The generation of refined performance is coming - and you'll be confidently in control.
Experience Performance-Driven Power At Your Command
Get ready to take the lead with the V-Series Blackwing. Designed with driver ergonomics as a top priority, the V-Series Blackwing features an availabale performance steering wheel that is meticulously crafted with fine leather trim, cut-and-sewn stitching and serialized V-Series emblem that reflects Cadillac's uniqueness and championship winning heritage on the track. The future of performance is in your hands.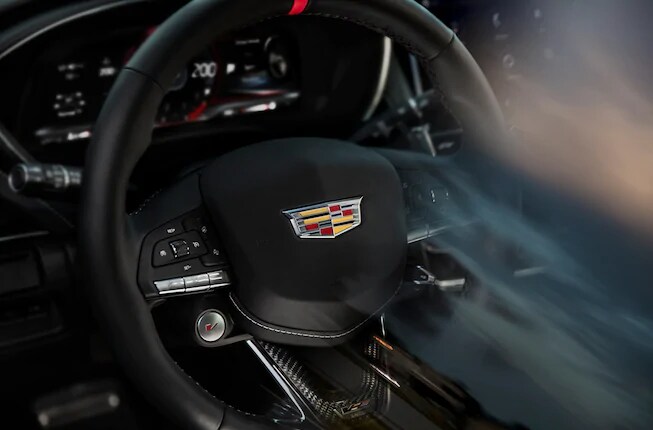 Hear The CT5-V Blackwing
Curious what the V-Series sounds like? We recorded the rear of the CT5-V Blackwing with a manual transmission doing what it does best: tearing up the track. Check out the video on the left to hear it for yourself. 


CT4 - V Blackwing
The new Cadillac CT4 - V Blackwing will be powered by the LF4 3.6L Twin Turbo DOHC V6 putting out approximately 450 hp and 445 lb.-ft. of torque. The CT4 will also have available 10-speed automatic transmissions, a six-speed manual option and two new Blackwing-exclusive colours; Blaze Orange Metallic and Electric Blue.
CT5 - V Blackwing
Like the CT4 - V Blackwing, the CT5 - V Blackwing will also have a six-speed manual option, available 10-speed automatic transmission and come in two new Blackwing-exclusive colours. But the CT5 will also come with All-Wheel Drive as an option as well as two different Supercruise options. Most importantly though the CT5 - V Blackwing will have the 6.2-liter, supercharged LT4 V8 engine, which produce 650 horsepower and 650 lb.-ft of torque. 
Explore The 2022 CT4-V and CT5-V Blackwing With Cadillac Live
Wherever you are, Cadillac Live puts you in the driver's seat of a real-time, personalized virtual introduction to the 2022 CT4-V or CT5-V Blackwing. Book a one-on-one session, or join a group tour to feel more connected, and a Live ambassador will guide you around the vehicle, dive into key features and help answer any questions you may have about the CT4-V or CT5-V Blackwing.